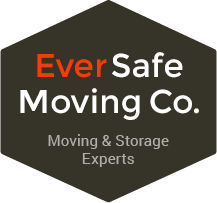 ---
We spotlight EverSafe Moving in Philadelphia because this company simply blows away competitors in one of the most complained about industries in the country. Moving anywhere, at anytime in your life is stressful and hiring the wrong moving company can be a nightmare.
EverSafe is so much more organized and professional, than the vast majority of moving companies. We did a ton of research on EverSafe like we do with every business that we profile at BEST OF THE BEST. We found so many reviews in which EverSafe clients raved about this team's ability to take the stress out of their move. EverSafe just handles the move, not drama, no surprises.
The owner Rob Rimeris is a very progressive guy who we got to know after we profiled his company without telling Rob in July of 2021. Rob is big on hiring great people and paying and training them well. His guys stick with EverSafe because it's a great place to work, and that experienced team has surely helped EverSafe attain the level of success the company has.
There are hundreds of five star reviews on Google and every other credible review site about EverSafe, please read them for yourself. If you want the Best of the Best Moving Company in Philly, remember one name EverSafe Moving...congratulations guys, you earned it!